Jordan Galland's music is one-of-a-kind, blending a diverse range of styles into highly listenable pop. Vibrant horns and keys stand out over hints of "pop noir" – you know, the kind that has an underlying eerie chill. But it's hidden of course, like a well-trained con artist – which in this case is a good thing. We sort of know it's there, and something's off-putting, leaving just enough to give the songs a unique edge.
Galland, who also works as a feature filmmaker, released his debut album, Airbrush, earlier this year, and is close to releasing a sophomore effort, Search Party. For Airbrush, Galland (vocals, acoustic guitar, piano, keyboard) enlisted the help of David Muller (drums, percussion, bass, piano) and Sam Oats (trumpet, flugelhorn) to create a fuller, orchestral-like sound, which discernibly shows.
Jordan Galland – "Everyone Else is Boring" [MP3]
Jordan Galland – "They Always Come Back" [MP3]
Oh, and check out his trippy, self-produced video/animated collage for "Everyone Else is Boring" below.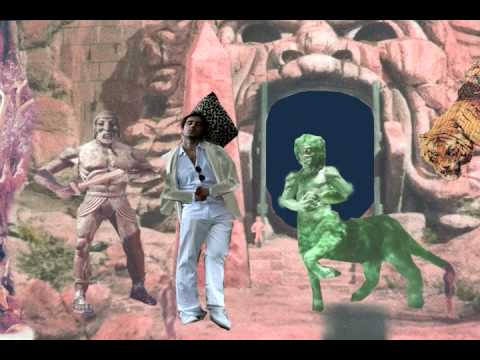 …yeah.