In 2011, New Zealand's The Naked and Famous released their synth-pop debut Passive Me, Aggressive You; which included the sugary electro-pop anthem "Young Blood," which hit the radio like a runaway train carrying a cargo of starburst choruses, metallic synths, and soaring vocals. With comparisons to early MGMT floating around the blogosphere (which wasn't fair, if you ask me), The Naked and Famous established themselves, rather quickly, as the electro-pop outfit you'd expect to hear on video game soundtracks and cable TV.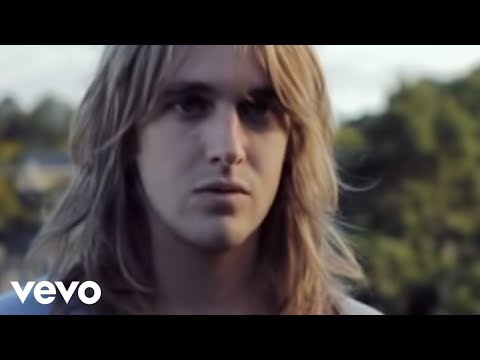 Then something happened: Thom Powers (vocals/guitar) and Alisa Xayalith (vocals/keyboard), toured the world on some 200 blistering dates, settled down in Los Angeles (Hollywood, to be exact), and began to get a bit melancholic in the process. The overwhelming amount of tourists, the constant feeling of being trapped in a giant theme park, and the bro'd-out anthems at Hollywood nightclubs were a bit much for the artsy New Zealanders. So they packed up their bags and headed over to the Laurel Canyon, a place of rock 'n' roll legend, to began working on new material under the influence of raging emotions, alt-rock tendencies, and the kindred spirits of Joni Mitchell, Carole King, and Carly Simon.
But before landing in L.A., the endless tour dates sharpened the organic elements in their sound, and allowed them to create a live show that now includes a psychedelic explosion of lights, industrial flourishes, and a loudness of sound that rivals early shoegaze pioneers like My Bloody Valentine (just the volume), and brings all the dazzling stage show of a massive touring pop machine.
Continue reading Colorful Electricity: The Naked and Famous →